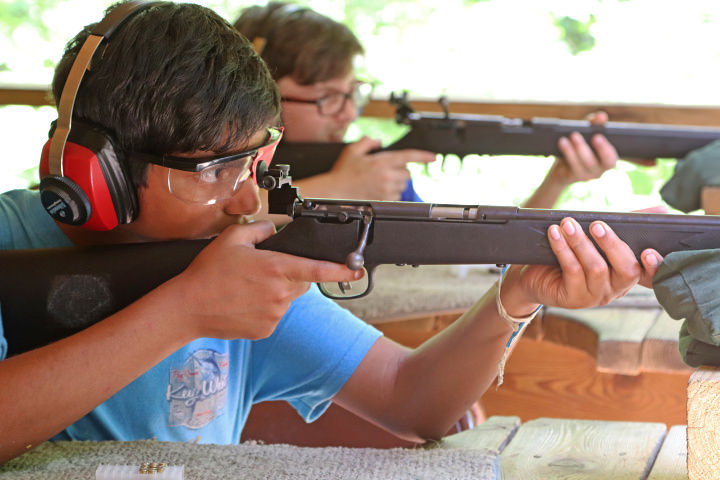 We're excited for you to join us for this year's Venture and Scout Shooting Sports Weekend!
This weekend is open to all Scouts BSA, Venturers, and Sea Scouts.
Where:
Hidden Valley Scout Reservation
268 Hidden Valley Road, Loysville, PA 17047
When: 
Friday, March 24 – Sunday, March 26, 2023
Pricing:
$70.00 per person, including lodging in our cabins, food, ammunition, and all of our activities.
$15.00 per staff member.
Staff members must complete the required youth protection training and submit clearances BEFORE submitting their form.
What's Venture Shooting Weekend?
During Venture Shooting Weekend, counselors will be available for Archery, Rifle, and Shotgun merit badges!
The Scouts will focus on the shooting sports activities available within the Venturing Program.  They will develop their shooting skills while receiving recognition through the NRA Marksmanship Award program, the Venture RANGER shooting sports elective, and the Venturing Shooting Sports Outstanding Achievement Award.
Shooting is fun, and this program will focus on these competitive shooting programs, with Venturers receiving group and personalized instruction and mentoring to help improve their archery and marksmanship skills rather than "just plinking."
Attendees under the age of 18 are required to have signed permission forms and bring them to camp for the event.